Shopping Basket
Your Basket is Empty
There was an error with PayPal
Click here to try again
Thank you for your business!
You should receive an order confirmation from Paypal shortly.
Exit Shopping Basket
The single most common goal amongst people who are interested in exercising is to lose weight and to "tone up." When I hear someone mention these goals, it tells me that they want two things. First: they want to decrease the amount of body fat that they currently have. Second: they want to increase the amount of lean muscle tissue on their body. Today, I aim to discuss what I concider to be some of the most crucial aspects of training and nutrition to accomplish these goals. 
Read Full Post »
One of the most common questions that I get from my clients is: "When should I breathe?" I have noticed that, very often, exercising takes so much focus on finding the correct form, that breathing becomes compromised. It's an odd thing to remind someone that they have to keep breathing. But it happens, and it happens often.
I will start by addressing the possible breathing options and why they can be useful. First off, there is the action known as the inhale. This may...
Read Full Post »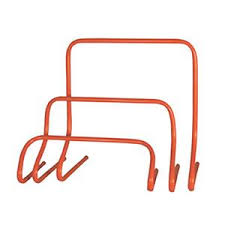 I see it day in and day out. Friends and Family often say, "hey Tim, I have always wanted to work out but I can't because ______." There are certain obstacles that everyone will face when trying to active. Whether you are training for the Olymics, trying to lose weight, or just trying to stay healthy, there are always hurdles in life that s...
Read Full Post »
/